Boogie Groove Entertainment Presents
Your Mom's Halloween Costume Contest & Boogie Bash
October 31, 2021
About This Show
8:00pm-2:00am
Doors: 7:30pm
21+
Tickets at www.YourMomsHouseDenver.com
Happy Hour (Monday thru Friday)
5:00pm-5:30pm: Mini Power Hour w/ $1 Wells & Tall-Boys
5:30pm-7:00pm: $4 You-Call-Its
Calling all guys, gals, ghouls, goblins an other non-binary monsters!
Your Mom's House is throwing a Halloween Costume Contest & Boogie Bash on Halloween Night! Come one and come all and get down at your favorite local venue!
The evening will include spooky tunes, , and an awesome costume contest!
This year's prizes are:
1st place -- $500 cash prize
2nd place -- $300 cash prize3rd place -- $100 cash prize
4th place -- $100 bar tab
Artists:
Hypno Army
https://www.facebook.com/hypnoarmy
https://www.mixcloud.com/HypnoArmy/
https://soundcloud.com/hypnoarmy
Started producing music in 1997, Hypno Army has been producing Trance style remixes of American/European Top 40, Japanese Pop, and Korean Pop in their latest dance music project. Hypno Army has been involved with local Colorado favorites, Beat Snipers Productions and Subcaste Sound performing at various festivals over the summer of 2021.
W3RK
LEGEND of the seen starting his career as a trap dj in Austin Texas soon fell into the wonderful world of house music inspired artists like ,claude von stroke and Spark master tape. 12 years later Now holding it down throwing some of the Craziest most down right classy dirty shows in The Denver area as a local promoter but as well as aspiring House Dj hear to rock your socks off with a Spooky Booty shaking House set curated just for YMH!
DJ Daddy
https://soundcloud.com/thegentlemendj
Dj Daddy Descends upon the denizens to destroy detractors, and deliver
deadly delights in the form of delicious musical entertainment.
Try saying that five times fast.
Bae be Kyle
Out here to have fun, make you dance, and good vibes.. let's party!'
Presented by Boogie Groove Entertainment
Upcoming Events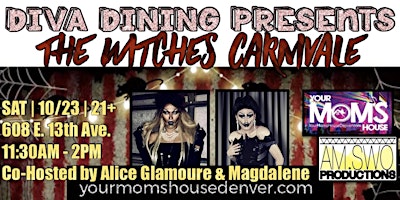 Boogie Groove Entertainment Presents
Life is But a Cabaret: A Drag Show Brunch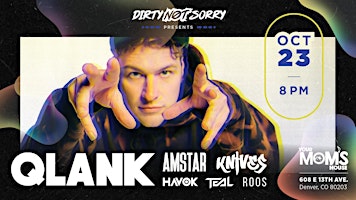 Boogie Groove Entertainment + Dirty Not Sorry Present
Dirty Not Sorry Presents: Qlank + More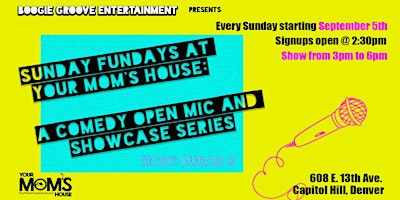 Boogie Groove Entertainment Presents
Sunday Funday: Comedy Open Mic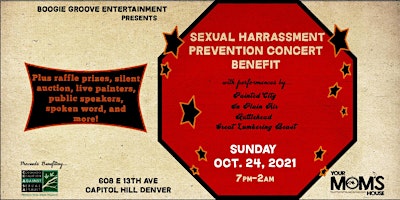 Presented by Boogie Groove Entertainment
Sexual Harassment Prevention Concert Benefit