Boogie Groove Entertainment Presents
YMH Producer Beat Battle (Session I)
August 26, 2021
Boogie Groove Entertainment Presents
YMH Producer Beat Battle (Session I)
August 26, 2021
About This Show
YMH Producer Beat Battle (Session I)
8:00pm -2:00am
Doors: 7:30pm
21+
Tickets available at www.YourMomsHouseDenver.com
Happy Hour (Monday thru Friday)
5:00pm-5:30pm: Mini Power Hour w/ $1 Wells & Tall-Boys
5:30pm-7:00pm: $4 You-Call-Its
Come before 6:00pm and stay to get a FREE ticket to the show!
We are bringing back our Producer Beat Battle with some of the best producers that Colorado has to offer! Including prizes for the top three best producers!!
We are looking for some professional judges! Message us if interested!
PRIZES / REWARDS
1st $200 + Future Booking at YMH on a Fri/Sat
2nd $50 + Future Booking at YMH
3rd $25 YMH Gift Card
Two producers square off against each other. Two stations will be set up for the producers to perform their ORIGINAL music in a battle style.
Both the crowd and our top notch judges will decide who wins and continues on to the next round.
Judging on:
- Production Skills
- Mixing Skills
- Crowd Reaction
Contestants:
Broken Inglish
Social Turtle
Huck.Jorris
EvEoKe
Xian Juan
Redeyez
Cloud Language
Dreaddy Bear
Rydona
Techsick
Subculture
Malvada
LonSoul
Truggabeatz
Blonko Beats
Wyrd
Presented by Boogie Groove Entertainment
Upcoming Events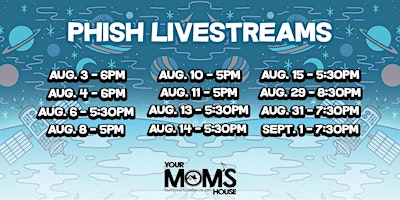 Boogie Groove Entertainment Presents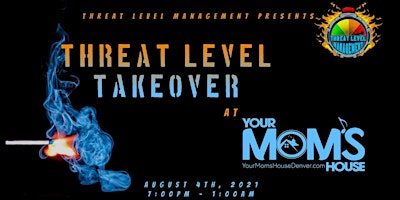 Boogie Groove Entertainment Presents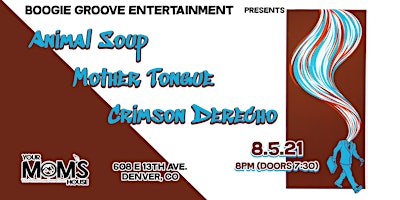 Boogie Groove Entertainment Presents
Animal Soup | Mother Tongue | Crimson Derecho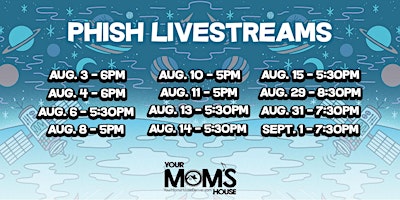 Boogie Groove Entertainment Presents