Boogie Groove Entertainment + Prism Productions Presents
Vision Quest ft. Soulular
July 30, 2021
Boogie Groove Entertainment + Prism Productions Presents
Vision Quest ft. Soulular
July 30, 2021
About This Show
Vision Quest ft. Soulular
8:00pm-2:00am
Doors: 7:30pm
21+
Tickets are available at www.YourMomsHouseDenver.com
Prism Productions Presents: Vision Quest, a night of mind-altering music and visuals that will take the audience on a journey through the desert.
Artists:
Soulular
https://m.facebook.com/Soulularmusic/?__tn__=%2Cg
https://m.soundcloud.com/soulular
Soulular Vibrations bring mind stimulation and heart activation, in a fresh blend of synthetic and organic sound manipulation from Tucson, AZ, United States
Sol Good
Facebook.com/solgoodmusic
Soundcloud.com/solgoodmusic
Hailing from Baltimore, Maryland, armed with a pocket sized microphone and a laptop, Sol Good blends an assortment of recorded and synthetic sounds to weave a sonic tapestry that is both captivating and occasionally unsettling.
Billy Fractyl
https://soundcloud.app.goo.gl/mtHs
Inspired by underground sounds, Billy Fractyl is a rising bass music producer, stemming from Denver, Colorado. Bringing to the table not only innovative sound design, but unique edits and fun sample choices. Billy takes you on an extreme journey of what we can only call....Fractyl Music.
Air-Rain
https://www.facebook.com/Air-Rain-100459945449005/?ref=page_internal
https://soundcloud.com/arian-brower
Started saving and collecting music so that he could play music at party's that people could enjoy and melt to. Began learning how to mix last year and spent all of quarantine honing and perfecting the art. Be ready to feel like a sith lord when this guy starts spinning.
CloaK
https://www.facebook.com/djcloakofficial
https://soundcloud.com/cloakofficial
From heavy hitting 140 sets, to downtempo bass, glitch hop, or breakbeats; CloaK shines. Anywhere from new bops from the underground culture, to throwback nostalgic classics; be ready for a special journey though sound.
Live Streamed at Twitch.tv/yourmomshousedenver
Presented by Boogie Groove Entertainment
Upcoming Events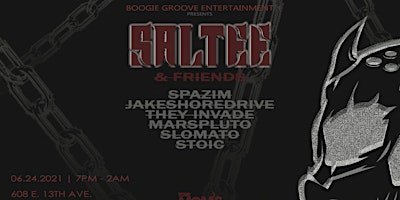 Boogie Groove Entertainment Presents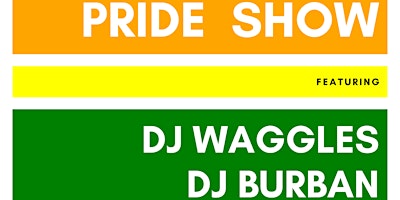 Boogie Groove Entertainment Presents
Pride Concert Benefit feat. DJ Waggles X Burban w/ Genghis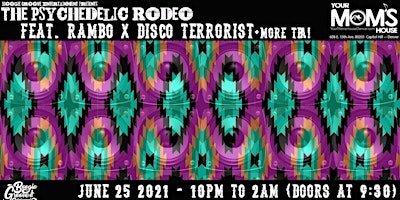 Boogie Groove Entertainment Presents
The Psychedelic Rodeo feat. RAMBO & Disco Terrorist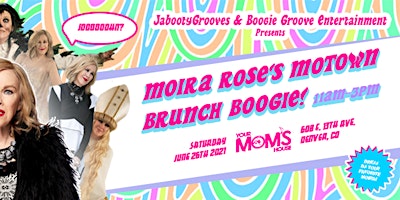 Jabooty Grooves & Boogie Groove Entertainment Presents
Moira Rose's Motown Brunch Boogie