Boogie Groove Entertainment Presents
Serenity Beats
July 22, 2021
Boogie Groove Entertainment Presents
Serenity Beats
July 22, 2021
About This Show
Serenity Beats
7:00pm-2:00am
Doors: 6:30pm
21+
Tickets are available at www.YourMomsHouseDenver.com
Artists:
EVASIVE
https://www.facebook.com/therealevasive/
https://soundcloud.com/evasive719
A performer and definite crowd pleaser, that will elevate your mind, and keep your body moving to fat eccentric blends of epic, in your face, heavy hitting genre's. Including Drum & Bass, Breakbeats, Footwork, and Juke. All together with that little taste of hip-hop flavor not to be underestimated. ;)
NuLif3
https://www.facebook.com/NuLif3Music/
https://soundcloud.com/nulif3
The sound is illustrated as raw Tech-House, Electro, Disco, and Techno Music that keeps the vibe alive all night. NuLif3 entered the EDM Scene in Colorado in early 2020 but has been spinning for over 10 years turning heads due to the crazy mash-up and long sets during the after-parties.
PSYFLOWER
https://soundcloud.com/violetpsyflower
Obsessed with all things PSY since birth, Violet Psyflower heard psytrance for the first time on 11.11.11 at a festival called SoulRise outside of her hometown of Austin, Texas. After many years of absorbing the soundscapes of numerous psytrance producers and DJs she decided it was time to add her own unique vibrational channel to the mix. Her psychedelic waveforms now begin to resonate across time and space…
SOLEIL
www.SoundCloud.com/curiousviewer
JOEY LEVEL
https://www.facebook.com/djLevel
https://www.facebook.com/undergroundsouls
https://undergroundsouls.com
Underground Souls is a co-operative group of friends and House and Techno lovers who join together in celebration of music, love, life, and each other.
JLYNN
https://www.facebook.com/djjlynn
https://www.mixcloud.com/djjlynn/
JLynn found electronic music over 20 years ago, and it was love at first beat. After attending her first event in the late 90's, Jenny fell in love with the culture. Since then, she has continued to find new ways to express her love for the scene that gave her a home. Her love for house and techno will make you get moving on the dancefloor. She has played all over the East Coast, California, Arizona and now Denver.
Universal Knowledge
Live Streamed at Twitch.tv/yourmomshousedenver
Presented by Boogie Groove Entertainment
Upcoming Events
Boogie Groove Entertainment Presents
Boogie Lights w/ Funk Hunk | Fred Fancy | Labor of Love | STJ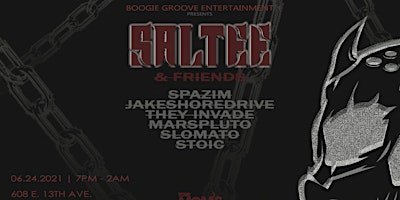 Boogie Groove Entertainment Presents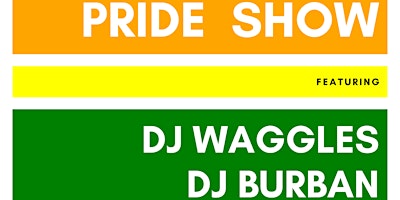 Boogie Groove Entertainment Presents
Pride Concert Benefit feat. DJ Waggles X Burban w/ Genghis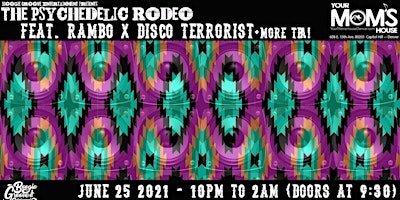 Boogie Groove Entertainment Presents
The Psychedelic Rodeo feat. RAMBO & Disco Terrorist