Boogie Groove Entertainment Presents
Saltee & Friends
June 24, 2021
Boogie Groove Entertainment Presents
Saltee & Friends
June 24, 2021
About This Show
Saltee & Friends
7:00pm-2:00am
Doors: 6:30pm
21+
Tickets are available at www.YourMomsHouseDenver.com
Artists:
Saltee
https://bit.ly/SalteeSpotee
Saltee (Phil Scilippa) has been rising in the ranks among Denver's elite Drum & Bass producers and DJs. Honing a style that fuses elements of progressive and death metal with neurofunk and dancefloor drum & bass, Saltee's latest works serve up relentless energy and grit. Recently remixing tracks from metal bands like Stellar Circuits and Ocean Grove, Saltee is looking to expand on the Metal / Drum & Bass fusion that he's becoming known for, while still providing a breadth of sounds across the entire spectrum of Drum & Bass.
SPAZIM
https://soundcloud.com/spazim
Colorado based DJ/Producer mixing and making music that'll make you spazz out. Bringing the underground bass with heavy distortion and beautiful melodies, surely to make you have a bass spazim.
Jakeshoredrive
Jake Shore Drive embodies an electric energy that captivates, entertains, and gathers music lovers on and off the dancefloor. He seamlessly mixes a blend of vivacious, body-rocking,bassline driven, house grooves. With influence from his 90's and 2000's youth, Chicago Juke/ Footwork, & his Latin roots his style is custom made to his "WEHAVEFUN" motto and culture.
They Invade
https://soundcloud.com/they-invade
For the last seven years, They Invade has been honing his craft as a music producer and sound designer in the world of bleeding edge drum & bass. From his roots as a drummer to his current status as one of Denver's most forward-thinking bass music acts, They Invade rides comfortably at the vanguard of innovative sound design and undeniably captivating rhythm.
MarsPluto
SoundCloud.com/marspluto
Slomato
https://soundcloud.com/slomato
Hello! My name is Slomato and I'm a neuro/bass producer out of Denver CO! I've been making tunes for almost 10 years now and I've been steady turning tables and making beats.
Stoic
https://soundcloud.com/stoic1
Underground music producer DJing clubs in Denver for the last half decade
Live Streamed at Twitch.tv/yourmomshousedenver
Presented by Boogie Groove Entertainment
Upcoming Events
Boogie Groove Entertainment Presents
Boogie Lights w/ Funk Hunk | Fred Fancy | Labor of Love | STJ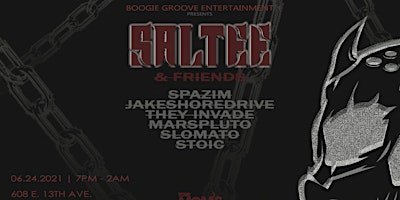 Boogie Groove Entertainment Presents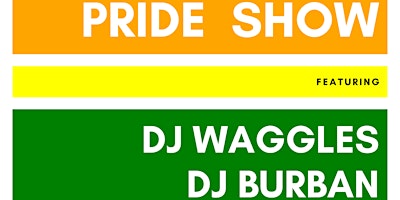 Boogie Groove Entertainment Presents
Pride Concert Benefit feat. DJ Waggles X Burban w/ Genghis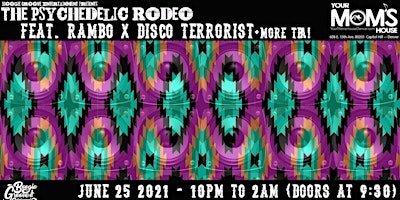 Boogie Groove Entertainment Presents
The Psychedelic Rodeo feat. RAMBO & Disco Terrorist