Presented by Boogie Groove Entertainment
PUZZLED
April 3, 2021
Presented by Boogie Groove Entertainment
PUZZLED
April 3, 2021
About This Show
PUZZLED
This show has been postponed to a further date. All tickets will be honored on the new date.
TICKETS ON SALE!
DENVER BABY! 🧐👇 🔥
We are coming to Your Mom's House to on 04.03.2021 for a 9-hour Disco, House & Techno show.
After a busy 19-country world tour last year, flying in from the UK 🇬🇧 will be Ben Spalding (label boss of PuzzleProjectsMusic) - who will be headlining the night with a pumping Tech house and Techno set showcasing his unreleased music.
Aside from the high-quality selectors, PUZZLED parties are serious about Audio Visuals, lighting and always keeps holding back a few surprises for the ravers..
Set times announced 48 hours before the show.
Want more information? Keep going down, baby 👇
……………………………………………………………
PUZZLED
Puzzled is a naughty nomadic party concept and brother to the repeatedly chart-topping record label PuzzleProjectsMusic that focuses on high-quality underground Disco, House & Techno music. Equal energy is put into room production, lighting programming and the whole experience.
2019 - Shows included: 🇺🇸 NYC, 🇳🇴 Norway, 🇬🇧 London, 🇸🇪 Sweden, 🇦🇺 Australia, 🇸🇬 Singapore, 🇦🇽 Aaland Islands.
2021- shows include USA 🇺🇸 tour, Mexico 🇲🇽, Canada 🇨🇦, Aaland Islands 🇦🇽, London 🇬🇧, Australia 🇦🇺, Ibiza 🇪🇸 & Singapore 🇸🇬.
…………………………………………………….…….
THE LINE-UP
Ben Spalding (PuzzleProjectsMusic)
Ben Spalding, an endlessly creative DJ, producer and record label owner.
A Londoner now based in Norway; Ben has managed & performed at music events in 35 countries since 2012 including Coachella in California.
2019 proved to be a huge year for Ben as solo act bookings and Puzzled shows took him on a 19-country world tour in nine months, playing sell-out shows across Europe, Asia & Australia.
Ben is renowned for high energy sets, selecting various shades of deep, high-energy instrumental-led House and driving, hypnotic Techno.
He meticulously hunts for lost classics and lesser-known productions. He adds depth and layers to his sets via acapellas, samples, film clips & other found sounds alongside a unique sample library recorded by himself, bands, artists and musicians.
2021 will see Ben release three EP'S under his name and his pseudonym 'Professor Puzzle.'
……………………………………………………………
……………………………………………………………
FIVE Denver Artists TBA too!
YMH will be following all guidelines under the Colorado's Re-opening order for restaurants.
We will be selling tables for this event. ALL SALES ARE FINAL. Review your order carefully, there are no refunds for any reason.
Limited Capacity | Masks Required | Assigned Tables | Temperature Checks
Please stay seated at all times unless going to bathroom, ordering a drink, going to smoke, or getting food and do not mingle with other groups. Bathrooms are limited to 2 people at a time. They will be cleaned hourly.
If at any time we observe you disrespecting the protocol, you will be asked to leave. NO EXCEPTIONS
Live Streamed at https://Twitch.tv/BoogieGrooveEntertainment
Help keep YMH alive here: https://PayPal.me/YourMomsHouseDenver
Grab some YMH swag here: https://yourmomshousedenver.square.site/
Presented by Boogie Groove Entertainment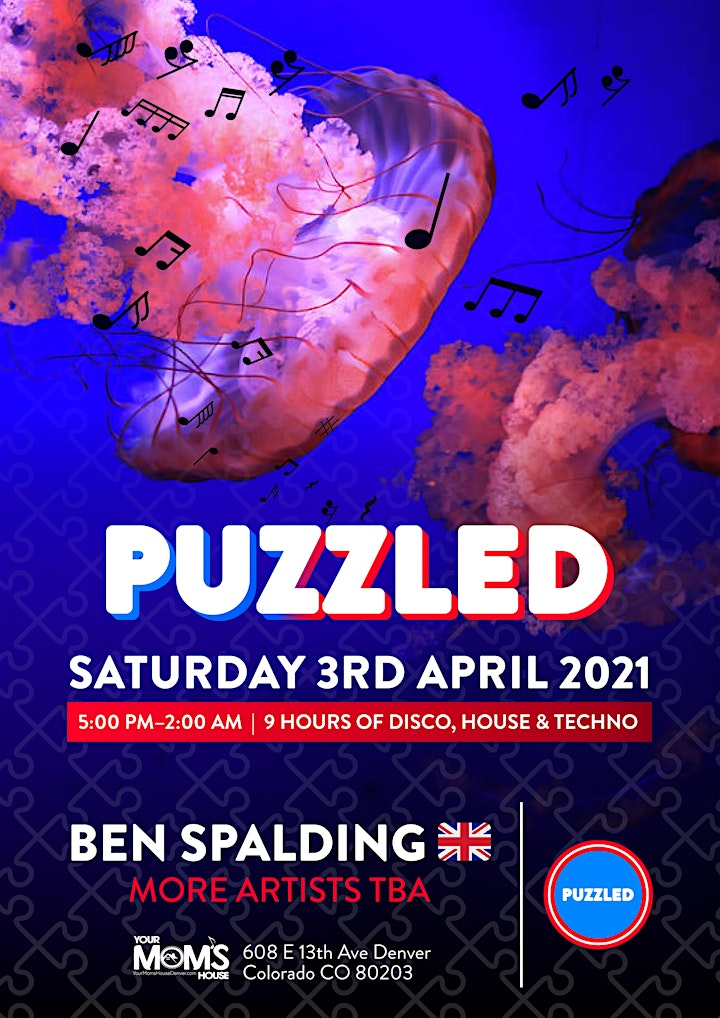 Upcoming Events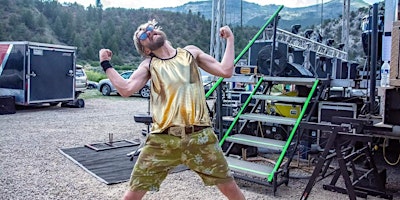 Presented by Prism Productions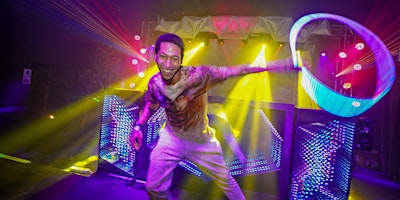 Presented by Prism Productions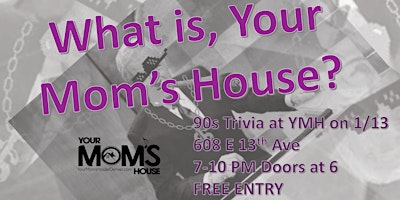 Presented by Boogie Groove Entertainment
What Is, Your Mom's House? (Trivia Night) 11/20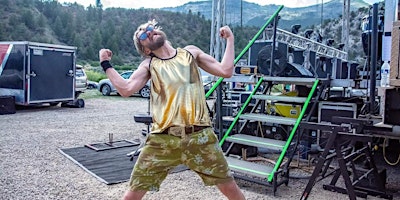 Presented by Prism Productions