Boogie Groove Entertainment Presents
Off World Vehicle w/ The Francisco Escape | fnkd | OJASOUL
January 20, 2022
About This Show
PROOF OF VACCINATION REQUIRED FOR ENTRY. NEGATIVE TESTS NOT ACCEPTED.
8:00pm-2:00am
Doors: 7:30pm
21+
Tickets at www.yourmomshousedenver.com
Artists:
Off World Vehicle
www.facebook.com/offworldvehicle
www.instagram.com/off_world_vehicle
https://www.youtube.com/watch?v=xt2E6BOIFXI
Off World Vehicle is a four piece "Space Rock" group with unique tones. Featuring a solid list of original material, with fun covers, and heavy improvisation!
Fnkd
www.instagram.com/fnkdband
www.fnkdgrooves.com
https://soundcloud.com/user-921235780/funk-train-102421?si=ff80bb3733804c6b9085e8cad44d54e4
We are an original oldschool funk-based band that plays in the pocket and will get that groove thang workin'. An unlikely band of odd balls that have found common ground in our love of funk grooves. Any funky "covers" we do are "B-side " and "C-side" We specialize in communication and can spin on a dime and change the dynamic of the room as needed. JJ is an honorary member of the Denver Harmonica Society.
The Francisco Escape
https://www.facebook.com/TheFranciscoEscape
https://www.instagram.com/thefranciscoescape/
A funky neo-soul band ready to take you on a musical journey for your earbuds' pleasures! Get ready to boogie, party people!
OJASOUL
https://www.facebook.com/nic.owen.12www.instagram.com/nicoowenmusic
OJASOUL (Ojas meaning vigor in Sanskrit) is a multi genre performing Producer/DJ hailing from Denver, CO. From old school funk & hiphop to afrobeats & electronic music, OJASOUL spreads the power of love and sonic euphoria throughout the world and beyond.
Presented by Boogie Groove Entertainment
Upcoming Events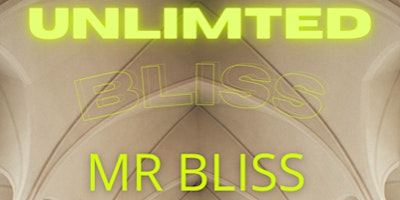 Boogie Groove Entertainment
Boogie Groove Entertainment Presents
Off World Vehicle w/ The Francisco Escape | fnkd | OJASOUL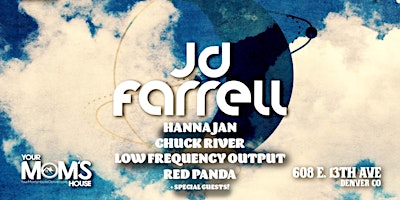 Boogie Groove Entertainment Presents
Dirty Not Sorry Presents
Dirty Not Sorry Presents: BVRNOUT + More