Boogie Groove Entertainment Presents
Momma's Electronic Mondays 12/20
December 20, 2021
About This Show
8:00pm-12:00am
Doors: 7:30pm
21+
Tickets at www.yourmomshousedenver.com
Artists:
2 Spliff Shorty
https://www.instagram.com/2spliff_shorty/
https://soundcloud.com/2spliffshorty
2 Spliff Shorty is an emerging artist from Denver's underground dubstep scene. Raw sub sounds and unique sound design collide into a distinct sonic mixture that is powerful, organic, and always danceable.
ultrastatic
https://soundcloud.com/ilililllucian
https://www.instagram.com/ilililllucian/
Breaking the boundaries of any single genre, ultrastatic brings influences from a variety of genres including Dubstep, Ambient, Downtempo, Witchhouse, and Wave music. Striving to bring originality, our atmospheric soundscapes hope to set the stage for a taste of mystery characterized by the sounds of the ethereal.
Mononoke
https://www.instagram.com/thatyounglizz/
Chewing Diamonds
https://spoti.fi/3pHsIt0
https://www.instagram.com/chewing_diamonds/
Chewing Diamonds hails from the nearby suburbs of Chicago, IL, and began with DJing shows during engineering school. He has now been producing electronic music for nearly a decade, and is excitedly performing again.
Presented by Boogie Groove Entertainment
[image]
Upcoming Events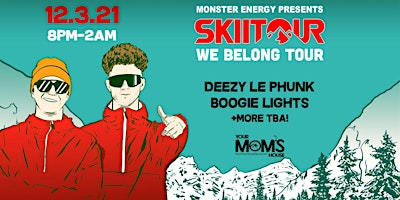 Boogie Groove Entertainment Presents
SkiiTour w/ DeeZy Le PhuNk | Boogie Lights + More!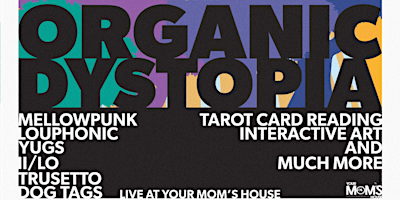 Coastless Creative Presents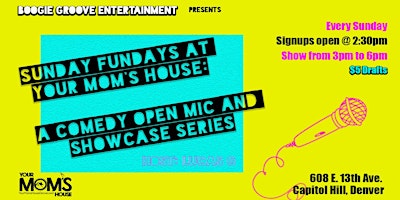 Boogie Groove Entertainment Presents
Sunday Funday: Comedy Open Mic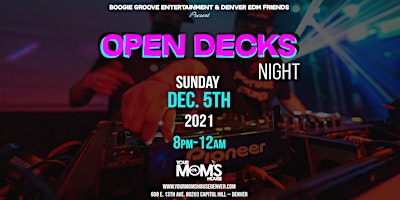 Denver EDM Friends Presents
Denver EDM Friends Open Decks Night