Jabooty Grooves & Boogie Groove Entertainment Presents
Moira Rose's Motown Brunch Boogie
June 26, 2021
Jabooty Grooves & Boogie Groove Entertainment Presents
Moira Rose's Motown Brunch Boogie
June 26, 2021
About This Show
Moira Rose's Motown Brunch Boogie
11:00am-3:00pm
Doors: 10:30am
21+
Come get down with your favorite Diva during her favorite meal, Brunch!
The time has come to dress up as your most desired version of Moira Rose while you boogie the funk down to some Motown at Denver's most intimate local venue, Your Mom's House?!
"If that's not a cause for alcohol, I don't know what is!"
- Moira Rose from Schitt's Creek
Ticket includes SHOW and BRUNCH MEAL
DJ's spinning Motown w/ modern day vibes!
Menu by Chef Brian Casey
Tickets available for purchase at www.yourmomshousedenver.com
Artists:
TBA
Live Streamed at Twitch.tv/yourmomshousedenver
Presented by Jabooty Grooves & Boogie Groove Entertainment
Upcoming Events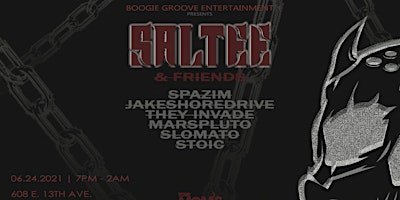 Boogie Groove Entertainment Presents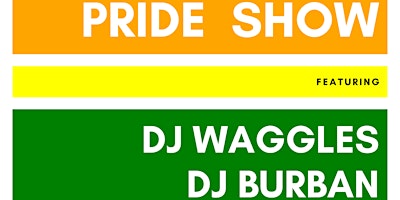 Boogie Groove Entertainment Presents
Pride Concert Benefit feat. DJ Waggles X Burban w/ Genghis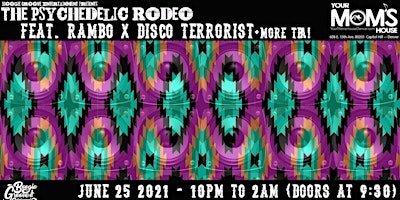 Boogie Groove Entertainment Presents
The Psychedelic Rodeo feat. RAMBO & Disco Terrorist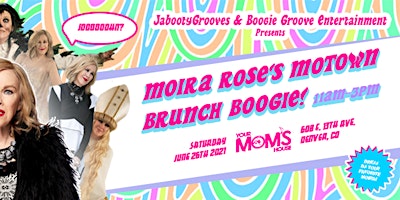 Jabooty Grooves & Boogie Groove Entertainment Presents
Moira Rose's Motown Brunch Boogie