Boogie Groove Entertainment Presents
Metal Mondays ft. Mob for Bid | Blood of Lilith | Scream of Genovese + More
December 6, 2021
About This Show
7:30pm-11:00pm
Doors: 7:00pm
21+
Tickets at www.YourMomsHouseDenver.com
Artists:
Mob for Bid
https://www.facebook.com/mobforbid/
https://www.instagram.com/mobforbid/
https://open.spotify.com/artist/4rkR6iYQcJIToHAcgw7eWZ?si=9nvlm3GYQX-gvri2Rt9b3A&dl_branch=1
Referred to as Hardcore with a side of Thrash, Denver based band Mob For Bid does not conform to the current genres and sub genres usually associated with music. Their original, heavy, groove flow and sharp vocal assault combined with a high energy performance; demonstrates their wide range of musical and cultural influences. Think of Motorhead slap boxing Black Sabbath while Alice and Chains tosses off in the corner."
Blood of Lilith
https://www.facebook.com/bloodoflilithband
https://instagram.com/blood.oflilith?utm_medium=copy_link
https://open.spotify.com/album/1uNMRjlANB9wxcCfbS92wx?si=zUnWi5-zQAuojsUlaO1VLA&dl_branch=1
Hai! We're Blood of Lilith hailing from Denver, CO! We're a three piece metal band, varying in sounds, but I think thrashy, metalcore best describes what we're playing. Us three girls have been friends for some time now, and our dynamic flows so well! Hope to see you at a show!
Scream of Genovese
https://www.facebook.com/screamofgenovese
"We are the screams you tried to ignore."
Jellyfish Farm
https://www.instagram.com/jellyfishfarmband/
https://www.facebook.com/jellyfishfarmband
Jellyfish Farm is a 4 piece instrumental band that blends the genres of Mathrock and Progressive Metal. This genre blend works to the band's advantage, allowing them to play with Indie bands and Death Metal bands alike, as their music shifts between clean tapped sections with a jazz-like quality, to all-out distorted metalcore style riffing.
Presented by Boogie Groove Entertainment
Upcoming Events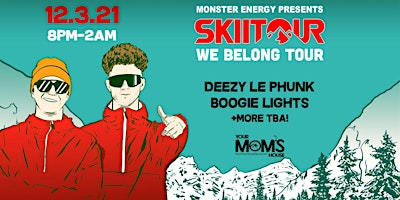 Boogie Groove Entertainment Presents
SkiiTour w/ DeeZy Le PhuNk | Boogie Lights + More!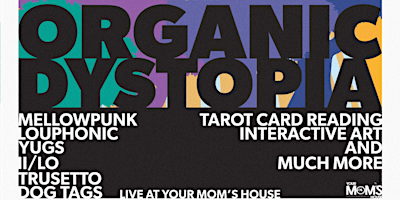 Coastless Creative Presents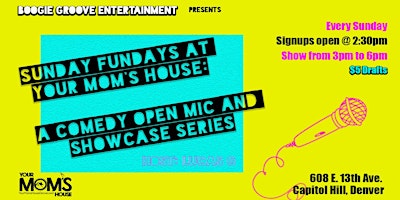 Boogie Groove Entertainment Presents
Sunday Funday: Comedy Open Mic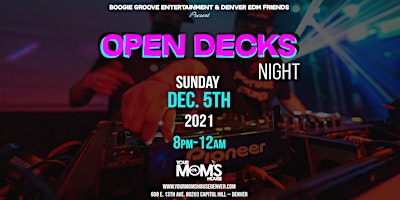 Denver EDM Friends Presents
Denver EDM Friends Open Decks Night