Boogie Groove Entertainment Presents
Lit Bingo 3/8
March 8, 2021
Boogie Groove Entertainment Presents
Lit Bingo 3/8
March 8, 2021
About This Show
Lit Bingo 3/8
Get Lit and Play Bingo at Your Mom's House Denver!
AND WE'RE ROLLING...
Into a night of unimaginable fun!
A place where food, drink, music, and an endless supply of bingo jokes transcend time and space into an event that can only be described as, LIT BINGO.
Featuring our fearless leader Boone Riddle, master of rolling balls and raising spirits. You may have the luck, the paper and the pencil, but do you have the balls to WIN?
4 Rounds of Bingo | 2 Winners each Round
Reserve tables at https://yourmomshousedenver.com/
YMH will be following all guidelines under the Colorado's re-opening order for restaurants.
Limited Capacity | Masks Required
Social Distancing | Assigned Tables
Temperature Checks
6pm-11pm
21+
Please stay seated at all times unless going to the bathroom or getting food and do not mingle with other groups.
Bathrooms are limited to 2 people at a time. They will be cleaned hourly.
If at any time we observe you disrespecting the protocol, you will be asked to leave.
NO EXCEPTIONS
Presented by Prism Productions
Upcoming Events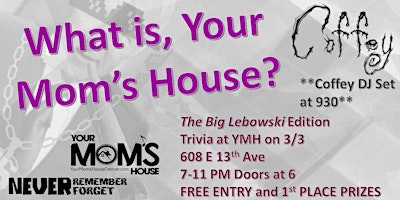 Boogie Groove Entertainment Presents
What Is, Your Mom's House? (Trivia Night) 3/3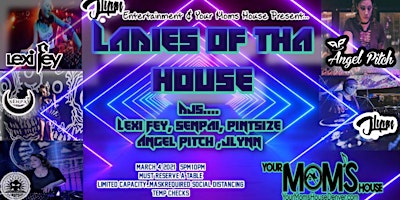 Boogie Groove Entertainment Presents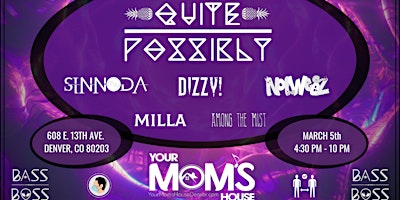 Boogie Groove Entertainment Presents
Chapter III (Bass Boss Anniversary)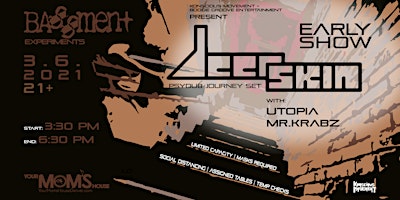 Presented by Boogie Groove Entertainment
BASSment Experiments ft. Deerskin w/ Utopia + Mr.Krabz (Early Show)