Boogie Groove Entertainment Presents
Life is But a Cabaret: A Drag Show Brunch
August 14, 2021
Boogie Groove Entertainment Presents
Life is But a Cabaret: A Drag Show Brunch
August 14, 2021
About This Show
Life is But a Cabaret: A Drag Show Brunch
11:00am-3:00pm
Doors: 10:30am
21+
Tickets available for purchase at www.YourMomsHouseDenver.com
DIVA DINING presents The Hausi Collective in "LIFE is But A Cabaret…", A Bruncheon Exclusive
"LIFE is But A Cabaret…" is what you expect, and then perhaps not…. A #divadiningexclusive of a Drag Queen Brunch at Your Mom's House. Take an act from a musical and give it a swirl and a twist and you will get what you came for and more - A Drag Theater Dining Show #readyforyou @ #yourmomshouse.
11:00 AM Seating* 11:30 AM Act 1
*Reservations before Walk-Ins
*Non-refundable Entertainment, #duh
Cast & Crew:
Alice Glamoure
Lucia Glamoure
Magdalene
SG (special guest) TBD!!
ESG (extra special guest) TBD!!
**Mega Shout Outs to Community Partners and Sponsors: Second Star to the Right Books, Castle Rock Pride, Native Gorilla Clothing, & Aurora Pride/Outfront Colorado, for their adoration, love and support, keeping us Thriving!!
Presented by Boogie Groove Entertainment & AM.SWOProductions
Upcoming Events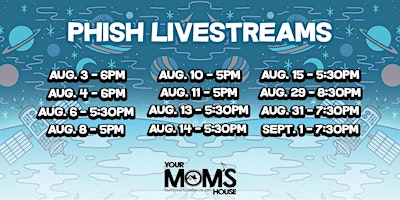 Boogie Groove Entertainment Presents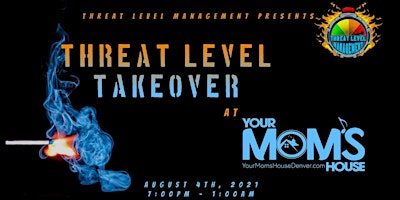 Boogie Groove Entertainment Presents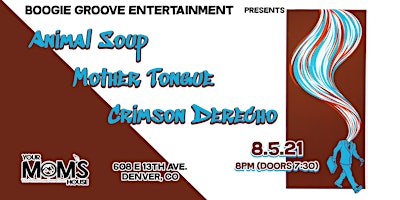 Boogie Groove Entertainment Presents
Animal Soup | Mother Tongue | Crimson Derecho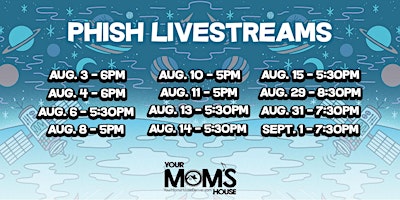 Boogie Groove Entertainment Presents