Boogie Groove Entertainment Presents
Jacket of Spiders | Never Kenezzard | Juliet Mission | Titanium Axe
June 27, 2021
Boogie Groove Entertainment Presents
Jacket of Spiders | Never Kenezzard | Juliet Mission | Titanium Axe
June 27, 2021
About This Show
Jacket of Spiders | Never Kenezzard | Juliet Mission | Titanium Axe
8:00pm-12:00am
Doors: 7:30pm
21+
Tickets available for purchase at www.yourmomshousedenver.com
Artists:
Jacket of Spiders
https://jacketofspiders.bandcamp.com/album/jacket-of-spiders
Dark Rock, Metal, Post-Punk, Art Rock, Post Rock, Shoegaze.
Never Kenezzard
Never Kenezzard is a three piece band hailing from Denver Colorado. The group formed in November of 2014 and began feverishly performing shows along the front range a short time later.
neverkenezzard.bandcamp.com
Juliet Mission
Recent radio plays on DKFM Los Angeles, KTRU Rice University Radio -Houston TX,
Cold Transmission vol 13 Compilation Album Frankfurt am Main, Germany.
https://coldtransmissionmusic.bandcamp.com/track/falling
Titanium Axe
Formed in Sterling in 2017, TitaniumAxe started out as a death/thrash metal band. Through many years and lineup changes the sound has evolved into more of an alternative/hard rock sort of sound while still retaining elements of melodic death metal and thrash metal.
https://youtube.com/channel/UCgZi33JGUEq3J00QDmhKTqg
Live Streamed at Twitch.tv/yourmomshousedenver
Presented by Boogie Groove Entertainment
Upcoming Events
Boogie Groove Entertainment Presents
Boogie Lights w/ Funk Hunk | Fred Fancy | Labor of Love | STJ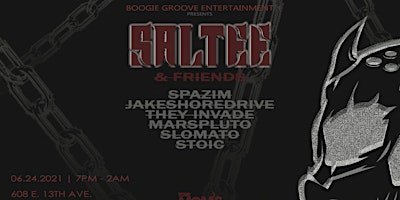 Boogie Groove Entertainment Presents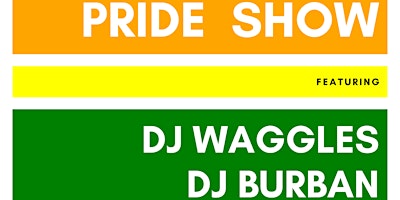 Boogie Groove Entertainment Presents
Pride Concert Benefit feat. DJ Waggles X Burban w/ Genghis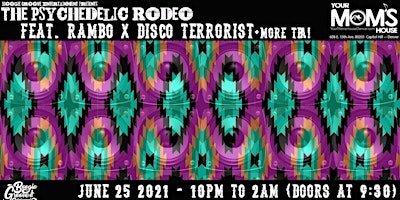 Boogie Groove Entertainment Presents
The Psychedelic Rodeo feat. RAMBO & Disco Terrorist