Boogie Groove Entertainment Presents
Half Past Midnight | Leonardo Leonardo | Glass Helix | When Darkness Falls
August 22, 2021
Boogie Groove Entertainment Presents
Half Past Midnight | Leonardo Leonardo | Glass Helix | When Darkness Falls
August 22, 2021
About This Show
Half Past Midnight | Leonardo Leonardo | Glass Helix | When Darkness Falls
8:00pm-2:00am
Doors: 7:30pm
21+
Tickets are available at www.YourMomsHouseDenver.com
Artists:
Half Past Midnight
https://m.facebook.com/halfpastmidnightband/
https://music.apple.com/us/artist/half-past-midnight/1537659360
Half Past Midnight is a five piece metalcore band based out of Denver, Colorado; founded in 2013 and influenced by early bands who shaped the genre, such as Avenged Sevenfold, Atreyu, Bullet For My Valentine, Killswitch Engage, etc. They aspire to "return to roots" within the genre, delivering intricate riffs, blistering guitar solos, melodic choruses, extreme vocals, and devastating breakdowns.
Leonardo Leonardo
https://m.facebook.com/leonardoleonardoband
https://www.leonardoleonardoband.com
Leonardo Leonardo is the premier metal/pop cover band in Denver. They take your favorite pop hits of the 90's and 00's and make them metal. Their live show is full of brutal comedy and hilarious music. Or is that the other way around? You know what? both work.
GLASS HELIX
https://Facebook.com/glasshelix
https://tinyurl.com/GlassHelixSpotify
Glass Helix's music hits hard while keeping a beautiful sense of melody, incorporating riffs that stick in your head and you'll be humming the next day.
When Darkness Falls
https://www.facebook.com/WhenDarknessFallsWDF/
https://spoti.fi/2TQKhZN
WDF is Melodic Death Metal band that originated in 2015 out of Longmont Colorado, but has been working out of Dog House Music Studios in Lafayette Colorado.
Live Streamed at Twitch.tv/yourmomshousedenver
Presented by Boogie Groove Entertainment
Upcoming Events
Boogie Groove Entertainment Presents
Boogie Lights w/ Funk Hunk | Fred Fancy | Labor of Love | STJ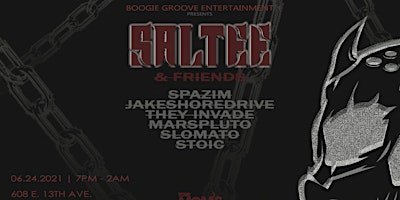 Boogie Groove Entertainment Presents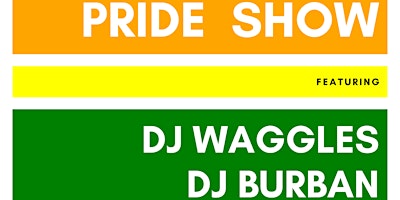 Boogie Groove Entertainment Presents
Pride Concert Benefit feat. DJ Waggles X Burban w/ Genghis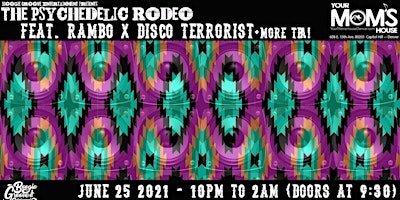 Boogie Groove Entertainment Presents
The Psychedelic Rodeo feat. RAMBO & Disco Terrorist