Boogie Groove Entertainment Presents
Good Vs Evil: Hyperspace Tour Presented by Monsoon Season (Early Show)
August 14, 2021
Boogie Groove Entertainment Presents
Good Vs Evil: Hyperspace Tour Presented by Monsoon Season (Early Show)
August 14, 2021
About This Show
Good Vs Evil: Hyperspace Tour Presented by Monsoon Season (Early Show)
6:30pm-9:30pm
Doors: 6:00pm
21+
Tickets available for purchase at www.yourmomshousedenver.com
Artists:
David Vance
David Vance is an American electronic musician, producer,and DJ. A native of central Ohio, he has quickly begun making a name for himself throughout venues and clubs throughout the state. Unique to his style, David Vance brings an electrifying presence to the stage and seems to never stop moving.
soundcloud.com/davidvanceofficial
Otatop
Otatop is a Colorado-based experimental bass music producer who is known to create bone-crippling music from thin air. While keeping his style as unique, fresh, and future-thinking as possible; he is continuously playing with new sounds to add to his diverserepertoire. His origins in dance music are sourced from being inspired by hip-hop, pop, and even incorporating rap into his manifestations. Keep Otatop in your sights as he is on the rise in his area.
soundcloud.com/otatopofficial
King Kobra
Denver-basedelectronic bass music artist, King Kobra, slithers his sounds directly into your bloodstream with his constant outpour of unique music, presence in his region, and overall vibrance on stage. When you coil up all of King Kobra's venomous tracks, the resultsare death-defying. His musical poison glands are stacked with heat; releases such as, "Reincarnation", "Insidious", and remixes for Billie Ellish, Mike's Revenge, and Starstrukkd.
soundcloud.com/theofficialkingkobra
Live Streamed at Twitch.tv/yourmomshousedenver
Presented by Boogie Groove Entertainment
Upcoming Events
Boogie Groove Entertainment Presents
Boogie Lights w/ Funk Hunk | Fred Fancy | Labor of Love | STJ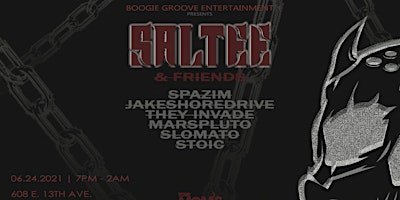 Boogie Groove Entertainment Presents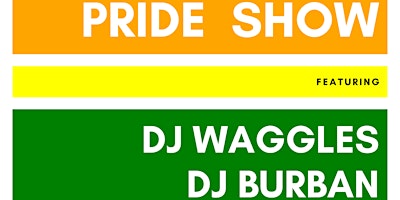 Boogie Groove Entertainment Presents
Pride Concert Benefit feat. DJ Waggles X Burban w/ Genghis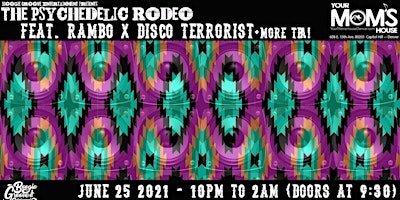 Boogie Groove Entertainment Presents
The Psychedelic Rodeo feat. RAMBO & Disco Terrorist