Presented by Prism Productions
Free Flow Tuesdays 2/16
February 16, 2021
Presented by Prism Productions
Free Flow Tuesdays 2/16
February 16, 2021
About This Show
Free Flow Tuesdays
Free Flow Tuesday's: Flow Night, is a bi-weekly event dedicated to the Dance and Flow Arts. To give individuals an opportunity at express and inspire through the beauty of Dance and Flow.
Sign up will be available at the venue during food and drink orders. We will offer a ten minute slot for each individual, with a ten minute transition in-between each performer. This will allow a total of three performers each hour, from 6pm to 9:40pm, with the final performance ending at 9:50pm.
Join us for a night of magic and love through the power and art of movement.
Reserve your tickets at https://yourmomshousedenver.com/
YMH will be following all guidelines under the Colorado's re-opening order for restaurants.
Limited Capacity | Masks Required
Food on Site | Assigned Tables
6pm-10pm
21+
Please stay seated at all times unless going to the bathroom or getting food and do not mingle with other groups.
Bathrooms are limited to 2 people at a time. They will be cleaned hourly.
If at any time we observe you disrespecting the protocol, you will be asked to leave.
NO EXCEPTIONS
Presented by Prism Productions
Upcoming Events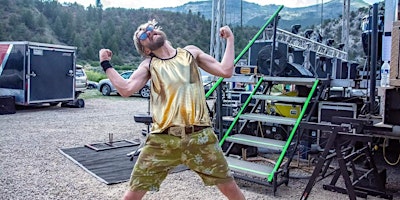 Presented by Prism Productions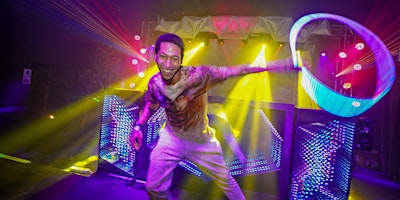 Presented by Prism Productions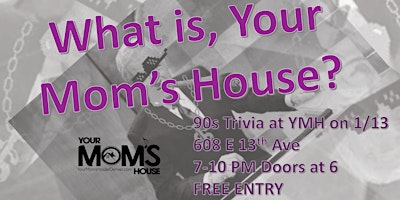 Presented by Boogie Groove Entertainment
What Is, Your Mom's House? (Trivia Night) 11/20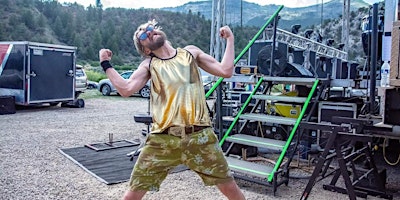 Presented by Prism Productions