Presented by Boogie Groove Entertainment & AM.SWOProductions
Draäg Me Through Xmas (Drag Brunch)
December 18, 2021
About This Show
11:30am - 2:30pm
Doors: 11:00am
21+
Tickets at www.YourMomsHouseDenver.com
AM.SWOProductions' #divadiningexclusive is that of A New Drag Queen Brunch Theatrical. Take a Song from a Classic Holiday onto an Act from Musical of Holiday Showtunes and give it a swirl & a twist and you will get what you came for, and more - A Drag Theater Dining Show #readyforyou @ #yourmomshouse.
*Reservations before Walk-Ins
*Non-refundable Entertainment, #duh
Hosted by Hausi Collective's Alice Glamoure & Felecia Dion
DIVA DINING presents "Drag Me Through Xmas", Another Bruncheon Exclusive! AND through tantalizing your theatrical inhibitions this new dining phenomenon is #readyforyou!!
Featuring Arachnophobia, again! and another SG (specialguest), TBA!
Brunch Entrees by Three Kilts Kitchen with Entree Options TBA Soon!!
** Mega Shout Out to Community Partners- Li'l Devils, Second Star to the Right Books, Odyssey Beerwerks, Studio Mainstreet & Castle Rock Pride onto Community Sponsors- Chuey FU's, Aurora Pride/OutMagazine, Native Gorilla Clothing+, for their adoration, love and support, keeping us Thriving!! **
Presented by Boogie Groove Entertainment & AM.SWOProductions
Upcoming Events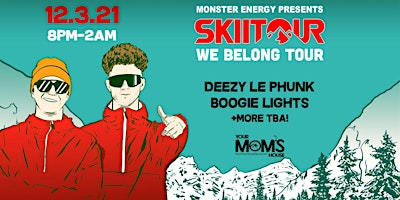 Boogie Groove Entertainment Presents
SkiiTour w/ DeeZy Le PhuNk | Boogie Lights + More!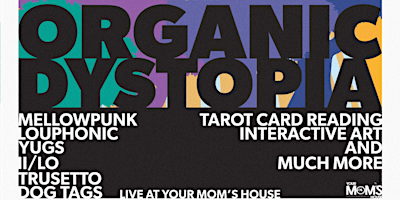 Coastless Creative Presents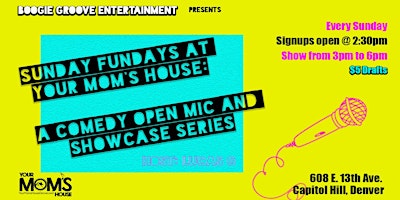 Boogie Groove Entertainment Presents
Sunday Funday: Comedy Open Mic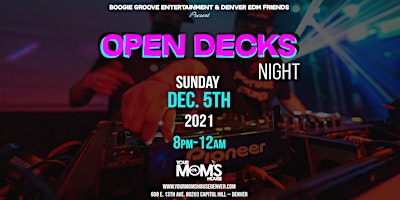 Denver EDM Friends Presents
Denver EDM Friends Open Decks Night