Boogie Groove Entertainment Presents
Daniella Katzir Band ft. Members of Euforquestra & More
December 18, 2021
About This Show
8:00pm-2:00am
Doors: 7:30pm
21+
Tickets at www.YourMomsHouseDenver.com
Artists:
Daniella Katzir Band w/ Austin Zaletel & Jeff Peterson of Euforquestra | Gabriel Mervine |
Luke Tredinnick | Alex Heffron | Connor Groscurth
Facebook Page Link - https://www.facebook.com/daniellakatzirmusic
https://www.daniellakatzirmusic.com/music
Originally born in Israel and now Colorado based, Katzir now focuses on a unique blend of ukulele and finger-style guitar. From the swing era to old Motown inspired blues to Americana folk, gypsy and sassy jazz, you're guaranteed to tap your toe and have a dance with this multi-instrumentalist, lyricist and her full band!
Presented by Boogie Groove Entertainment
Upcoming Events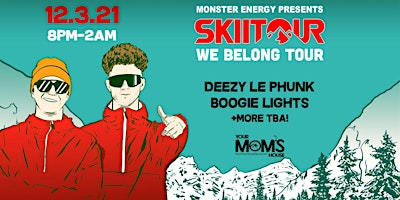 Boogie Groove Entertainment Presents
SkiiTour w/ DeeZy Le PhuNk | Boogie Lights + More!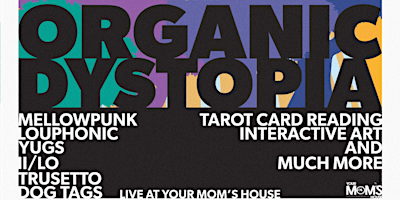 Coastless Creative Presents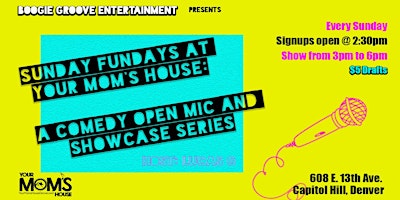 Boogie Groove Entertainment Presents
Sunday Funday: Comedy Open Mic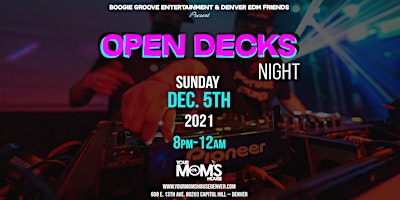 Denver EDM Friends Presents
Denver EDM Friends Open Decks Night