Boogie Groove Entertainment Presents
Daddy's Home: CJ's EP Release Party w/ Chris Diaz | Jenny VOSS + More
November 5, 2021
About This Show
8:00pm-2:00am
Doors: 7:30pm
21+
Tickets at www.YourMomsHouseDenver.com
Happy Hour (Monday thru Friday)
5:00pm-5:30pm: Mini Power Hour w/ $1 Wells & Tall-Boys
5:30pm-7:00pm: $4 You-Call-Its
Artists:
CJ
Instagram: instagram.com/cj.music__
music link: soundcloud.com/cjmusicrips
CJ is an up and coming dj and producer but mostly just a vibe powerhouse.
Matty Ghost
Facebook Page Link - facebook.com/mattyghostmusic
Instagram Link - instagram.com/mattyghost
Music Link - soundcloud.com/mattyghost
Matty Ghost is a producer/DJ with releases on Mad Decent and support from Insomniac Events. With a blend of fun edits and hard-hitting sounds, Matty Ghost brings a unique set you don't want to miss.
Cisco
Instagram.com/cisco.c_
Cisco is a Dj/ producer from Nashville, Tn. He got his start working for Forbes fastest growing music festival. He wanted to be on the other side of the music and during quarantine he did just that. With a series of tracks lined up and direct support on some of the top house djs, Cisco set to make a splash in the edm scene this year.
Chris Diaz
Instagram: https://instagram.com/chrisdiazmusic.
Don't let Chris Diaz fool you, while he is a fresh face on the scene, he is no stranger to musicianship. The California native has humble beginnings picking up the art of Deejaying early on at the age of sixteen.
JENNY VOSS
https://www.facebook.com/jennyvossmusic
https://www.instagram.com/jennyvossmusic/
Soul Singer, House Lover, Female Producer, JENNY VOSS takes the stage with Chris Diaz to perform her live vocals on house classics and bass-rolling originals.
JVANS
https://soundcloud.com/jvansproductions
https://instagram.com/jvansmusic?utm_medium=copy_link
Jvans is a Hip Hop artist with a blues background who's diving head first into the both disco and tech house.
Presented by Boogie Groove Entertainment
[image]
Upcoming Events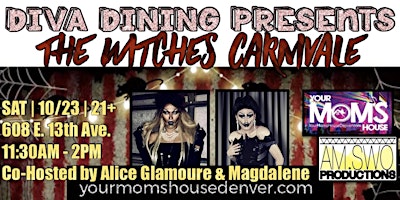 Boogie Groove Entertainment Presents
Life is But a Cabaret: A Drag Show Brunch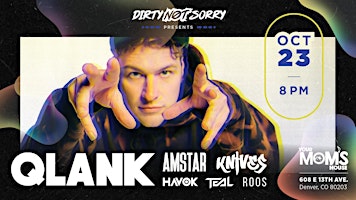 Boogie Groove Entertainment + Dirty Not Sorry Present
Dirty Not Sorry Presents: Qlank + More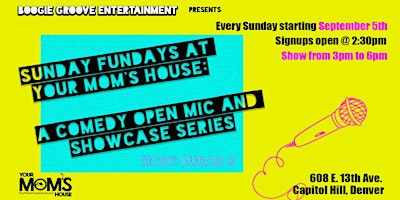 Boogie Groove Entertainment Presents
Sunday Funday: Comedy Open Mic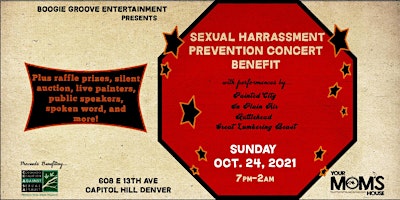 Presented by Boogie Groove Entertainment
Sexual Harassment Prevention Concert Benefit