Boogie Groove Entertainment Presents
CRaymak
January 13, 2022
About This Show
8:00pm-2:00am
Doors: 7:30pm
21+
Tickets at www.YourMomsHouseDenver.com
Artists:
CRaymak
https://www.facebook.com/CRaymak
https://www.instagram.com/craymak/
https://soundcloud.com/craymakmusic
Short Bio (2 sentences): Living and working in Montreal, East Coast native and bass music producer CRaymak is a student of the high art that is Jazz. The multi-instrumentalist lives to question the meaning in music, to voyage across its boundaries and discover new sounds. Using 15 years of music theory study, he is an artist that incorporates advanced chord sequences and musical arrangements into dance-floor ready cuts for the modern world. CRaymak uses this knowledge to skillfully navigate genre, moving within the borders of bass music his sound is first and foremost hard, whilst never compromising on dynamics and energy.
Life Pattern
officiallifepattern@gmail.com
Tokyo Mandy
https://www.facebook.com/tokyomandy/
https://www.instagram.com/tokyo_mandy/
https://soundcloud.com/tokyo_mandy
Short Bio (2 sentences) Tokyo Mandy is a DJ/producer and vocalists from Colorado. Heavy hitting bass with emotional lyrics.
ZOLA
www.facebook.com/zolamusicofficial
www.instagram.com/zolamusicofficial
www.fanlink.to/said-and-done.
My name is ZOLA and I am shaping my sound around elements of EDM/Punk/Hiphop. I pour whatever I'm feeling into my work and as a result I produce across a wide range of emotions.
Presented by Boogie Groove Entertainment + Konscious Movement
Upcoming Events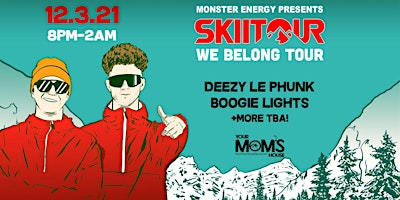 Boogie Groove Entertainment Presents
SkiiTour w/ DeeZy Le PhuNk | Boogie Lights + More!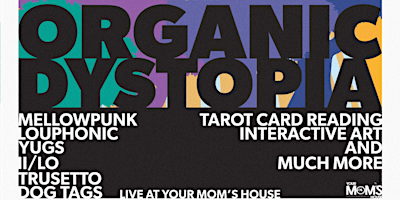 Coastless Creative Presents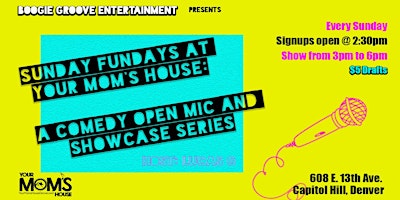 Boogie Groove Entertainment Presents
Sunday Funday: Comedy Open Mic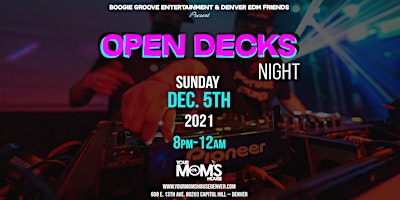 Denver EDM Friends Presents
Denver EDM Friends Open Decks Night