Upcoming Events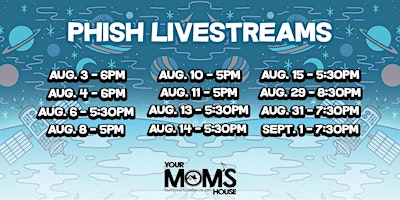 Boogie Groove Entertainment Presents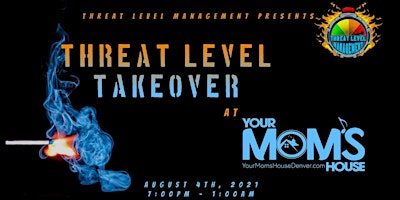 Boogie Groove Entertainment Presents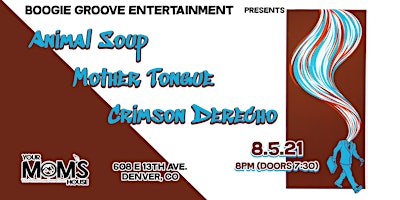 Boogie Groove Entertainment Presents
Animal Soup | Mother Tongue | Crimson Derecho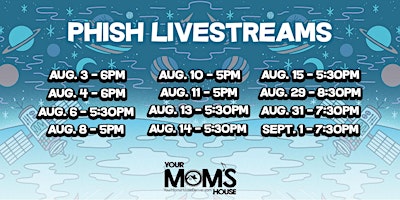 Boogie Groove Entertainment Presents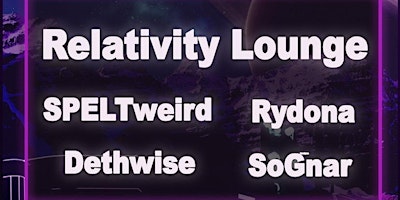 Boogie Groove Entertainment Presents
Massive Music Collective Takeover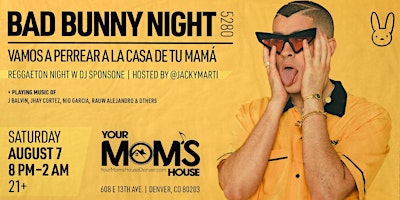 Bad Bunny Night: Reggaeton Night w/ DJ Sponsone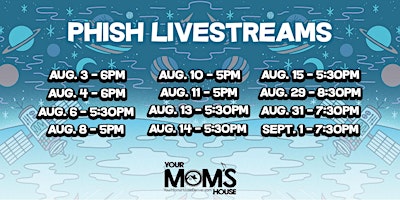 Boogie Groove Entertainment Presents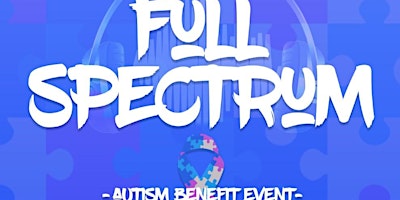 Boogie Groove Entertainment
Full Spectrum: Autism Benefit Event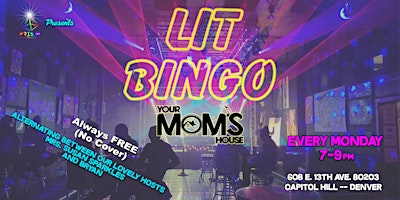 Boogie Groove Entertainment Presents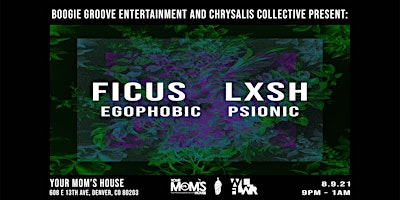 Boogie Groove Entertainment Presents
Chrysalis Collective Takeover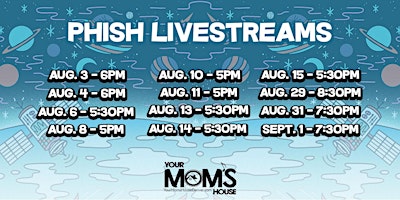 Boogie Groove Entertainment Presents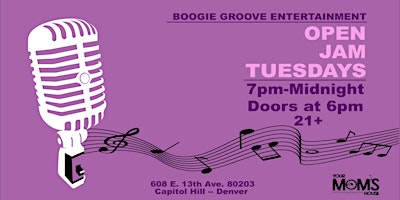 Boogie Groove Entertainment Presents
View All Events
Latest Happenings on Instagram
Hours & Directions
Find Us, Visit Us
608 E 13th Ave
Denver, CO 80203
Capitol Hill, Southwest
A Short List of What We Offer
Amenities
Happy Hour Specials Yes
Accepts Credit Cards Yes
Accepts Apple Pay Yes
Accepts Google Pay Yes
Parking Street
Bike Parking Yes
Good for Kids No
Good for Groups Yes
Ambience Divey, Hipster, Classy
Venue Rentals Yes
Score Sweet Swag
Check out the YMH Store
Look fly while supporting Your Mom's House! We have tons of original swag at our store ready only for the most fashionable individuals.
Shop Our Store
Reviving a Denver Landmark
A New Groove
Your Mom's House is a unique music venue located in the heart of Capital Hill. Previously known as Beauty Bar, Pearl's, and Snake Pit, Your Mom's House is under new ownership and management. Remodeled interior as well as new sound and lights!